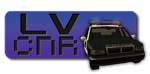 Version 2.0.1
Upgraded Anti-Cheat.
Added new vehicles to dealership .
Added VIP Upgrade System. Click here for more.
Remade all dialogue boxes & information in server.
New Radio Stations - /radio
New Admin Gifts!
Fixed a bug with LVPD Entrance/Exit CP.
Fixed a bug with copbans where new players were getting cop banned by default.
Fixed a bug with /ignorepm.
Now innocent players get wanted for hitch-hiking wanted players in all combinations of vehicle entrance/exit patterns.
Added a few new messages & information in some places.
Fixed /i for some bugged location names.
Fixed a bug where VIPs were able to spawn VIP weapons in jail.
The Auto-kick system time duration increased to 10 minutes.
---
If you find any bug on our server, do not hesitate to report it here